Video: "Un cestino per ricominciare" (eng. "A basket to start over")
The video in Italian language is made by Paolo Morandi (Collarino & Morandi) is promoting local agricultural products in the MaGICLandscapes case study area "Po hills around Chieri" and shows the situation of local farmers in times of the COVID-19 lockdown in Italy.
Local farmers present their local products (e.g. asparagus and cherries) and explain the unique landscape assets, regional forms of agriculture and green infrastructure elements, such as cereal crops, forage crops, vineyards, orchards, vegetable gardens and a variety of livestock farms. These conditions leads to a varied and beautiful landscape, and to fauna and flora biodiversity in one of our Piedmont case study areas.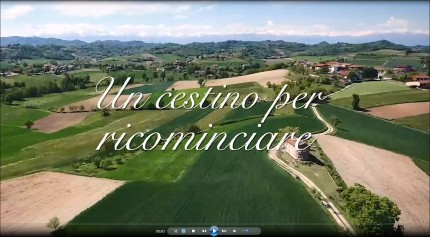 VIDEO: "UN CESTINO PER RICOMINCIARE"
Cooperation partners: FACOLT, Italian Association of Asparagus Producers,
Fondazione Della Comunità Chierese, the Initiative "Conoscere per gestire il territorio"
Header photo: Paola Vayr

Back to MAIN PAGE