The Karkonosze National Park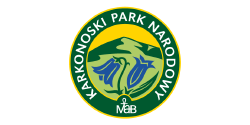 The Polish National Park administration is responsible for carrying out nature protection activities in the National Park as well as making the area available for scientific research, tourism and education. It has the highest level of protection in Poland and in Lower Silesia. Together with the Czech Karkonosze National Park (KRNAP) and its buffer zone it creates a Biosphere Reserve. It was also designated a Geopark, Ramsar and Natura 2000 site. The National Park administration also comments regional development plans of surrounding communities in terms of their impact on nature and landscap within the National Park. Karkonosze National Park has a status of state legal entity and according to Act can achieve income which must be spent for protection of natural and cultural resources.
Karkonosze National Park takes part in all work packages providing a perspective from a National Park
in Poland and its specific needs. It detects the assessment needs regarding green infrastructure in Poland and especially in this mountainous region of Lower Silesia bordering the Czech Republic. They answer the question of how functional the GI situated in the Polish part of the Giant Mountains and strongly cooperated with the surrounding municipalities in this regard. They develop a public benefit assessment tool on ecosystem services and apply this to the Karkonosze National Park to develop an own GI strategy and action plan for this case study area with special attention to the interaction and connectivity of GI outside and inside the park. The outputs will directly influence the revision of the National Park management plan and connected NATURA 2000 management plans.

During MaGICLandscapes the Karkonosze National Park is cooperating with the following Associated Institutions:

Contact: Dorota Wojnarowicz  
Back to MAIN PAGE